Meeting Nobel laureates
The 2019 event provided an opportunity for science's next generation to interact with 39 Nobel laureates, including Donna Strickland and Gérard Mourou, 2018 laureates in physics.
Among the 580 young scientists from 89 countries in attendance were four young researchers from the University: postdoctoral fellow Abderrahmen Trichili; KAUST Ph.D. graduate Ibrahim Dursun; and students Abdullah Almansouri (Ph.D. student) and Latifah Al Maghrabi (M.S. student). Participants took part in lectures, forum-style talks, science walks, dinner events and open exchanges.
The University's attendees recently sat down with KAUST News to describe their time at #LINO19, their research and their personal and professional journeys at KAUST.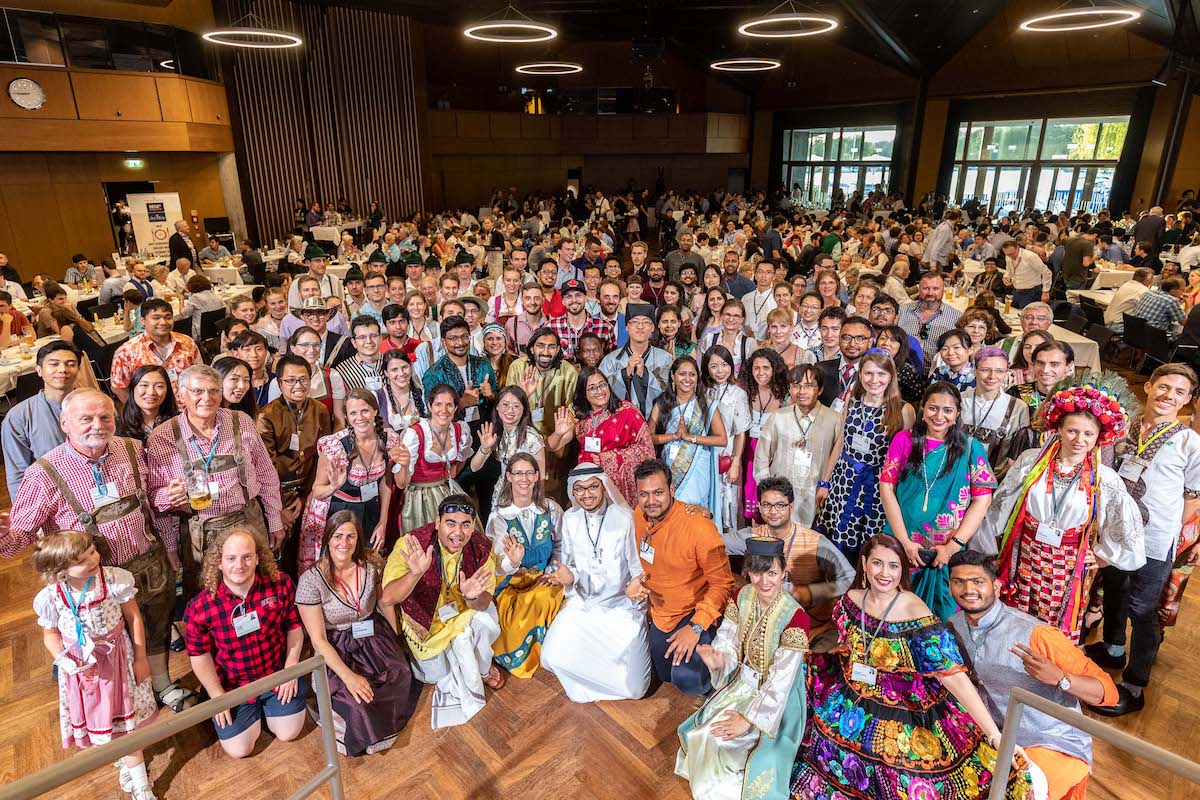 Abderrahmen Trichili: I was enormously happy when I first received the [invitation, and] I felt very fortunate that I was among the four selected researchers from KAUST. Attending the Lindau Nobel Laureate Meetings is not an ordinary event—you can only attend it once, and if you want to go there again, you have to win a Nobel Prize.
Why did you choose KAUST as the next step in your academic career?
Trichili: My KAUST story began when I randomly met with Associate Professor Frédéric Laquai at the SPIE [International Society for Optics and Photonics] Optics and Photonics conference in San Diego in 2015. He told me [about] how good the research environment is at KAUST [and the University's] world-class faculty members, as well as the finest facilities [at KAUST] that could possibly exist in an academic institution. He said, "KAUST is very selective and there are only places for the best." Since that day, I set going to KAUST as a good plan to start my post-Ph.D. career. He probably does not remember our talk, but that…chat was a life-changing event for me.
What do you hope to achieve with your research in the future?
Trichili: My plan for the next few years is to pursue a career [as] a researcher. I have recently been awarded a MULTIPLY Marie S.-Curie Postdoctoral Fellowship [in Photonics], which I will use to…move my work on structured light communication beyond laboratory test benches and conduct real-world trials. After this, my aim is to work on optical quantum communication, something that...will be surely a topic of [the] future. At some point, when I have enough research experience, I will apply for a [position as a] professor. I also have a plan to open an R&D startup on optical communication.
Read the full article
Related Persons